29: Too Many Spidermans
2 years ago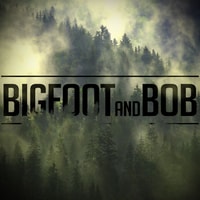 It's week two of our Spookulous Halloween Marathon Monthtacular!!! Bigfoot and Bob goes commercial as we dive into the wonderful world of Halloween costumes. We talk canned laughter and studio audiences, Ryan despairs of going a single week without editing out gross noises, and we discover the upcoming Movie of the Year in a special new segment! Check it out, spooks and ghouls!
(Go to audibletrial.com/Bigfoot and pick up 'The Iron Golem' for free!)
Find out more on the Bigfoot and Bob website.